What are we currently doing?
--Clean-up/Lineart (35%, Mostly story scenes and a few lewd scenes)
--Voice Recordings (90%, VAs doing retakes)
--Backgrounds (15%, Some exterior shots drafted)
We're half a year into production with this project and I think this might be the biggest project we've ever done. No specific time yet but it's definitely longer than 10 minutes. Also here's some character sheets for the Shapeshifter transformations!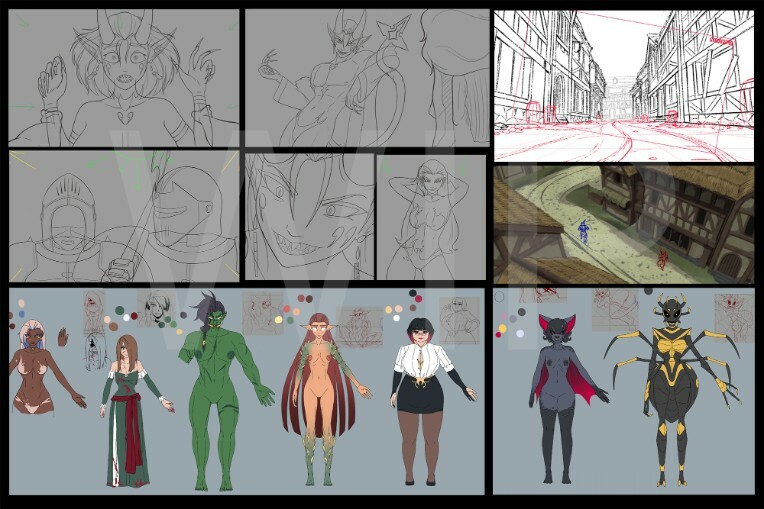 "Is it done yet? When is it going to be finished?"
Sometime this year, but I don't know exactly when. I'll drop a trailer when I'm sure about the release date.